Grey Gables Residential Care Home was built by the Grey Gables Trust, founded by the late Alderman and Mrs S J Grey, Lord Mayor and Lady Mayoress of Birmingham, 1934-36. They recognised the need for a home where elderly ladies who, for various reasons, were unable to maintain their own homes, could be cared for. For some years now Grey Gables Residential Care has also welcomed male residents. The Grey Gables Trust became part of the Yardley Great Trust Group in March 2019.
Our aim is to encourage our residents to retain their individualities, independence and dignity. Grey Gables Residential Care provides an atmosphere which reflects a home, rather than an institution. Each resident is treated with the utmost respect and we strive to provide an environment in which all of our residents can flourish and enjoy happy, fulfilling lives.
At Grey Gables Residential Home we have a range of facilities in order to make sure that life for our residents is as comfortable as possible and in keeping with any routines and activities they may enjoy. Families and friends of our residents are usually welcome to visit Grey Gables at any time, but due to the Coronavirus pandemic, it has become necessary to restrict visiting in order to reduce the risk of virus transmission. Our staff are helping residents to keep in touch with friends and families by electronic means.
Contact
To find out more about Grey Gables, please call (0121) 706 1684 or email management@greygables.org.uk.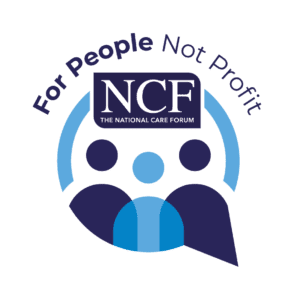 Paying for Care
Payingforcare is a national and comprehensive information and advice service helping older people, their families friends and carers to make informed choices when faced with having to pay for their own care. The service is impartial, not for profit and free to use, but please note that if you take up an offer of specific financial advice you may then be charged. Click here to open the Payingforcare website in a new window.